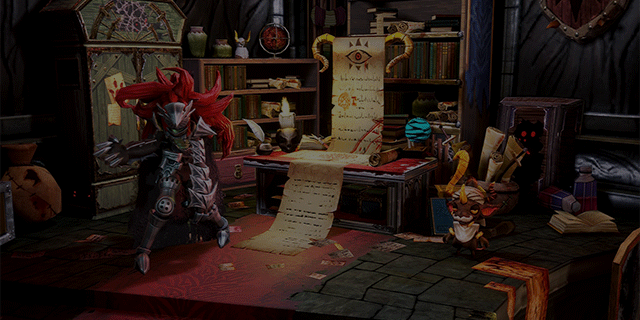 BARBAS
Background: N/A

Battle Style: Third-Person Shooter

Tips: Barbas is a long-range tank with powerful midrange attack. His ability is however required good aiming and thus he's only for experienced player.
Increases Barbas's normal attack damage by how close the target is.
CloseShot
Enable Barbas to perform a Sniper shots with his charge attack.
Sniper Scope
JetJump
Allow Barbas to perform multiple jump in the air.
MetalBody
Increase HP stat from equipments by 15%.
Instantly spin around, dealing 2x STR(0.5~0.6) + TAL(20~30).
SpinCircuit
ChainLock
Hook target from escaping and deals STR(1.0~1.2) + TAL(30~50) dmg.
Fires LVL(5~10) missiles that home toward random targets dealing TAL(40-60) dmg.
KillerBees
Unleash a force field barrier that sheilds out all incoming projectiles.
ForceBarrier
LaserDrone
Create a drone that fires at hostile target and deal STR(0.4~0.6) [thunder] dmg.
LastOdyssey
Fire a desvastating ray forward, dealing 5xTAL(130~200) [light] m.dmg along its path.
DoubleSaw
Launch double spinner blades, dealing 3x STR(0.5~0.6) + TAL(15~23) dmg.
GrappleHook
Fire a hook that pulls target with weight less than Barbas towerd him or vice versa.
StraightHornets
Fire 5 missiles that fly straight forward dealing TAL(60-90) [thunder] dmg.
TeslaCoil
Continuously deals TAL(20~30) [thunder] m.dmg to random target with 13% chance to paralyze 0.3s.
RepairDrone
Create a service drone that repair Barbas TAL(30~45) every 2 seconds.
OrbitalRay
Deals TAL(150~225) [light]/[thunder] m.dmg to all enemy demons in 200m (max 8 targets.)